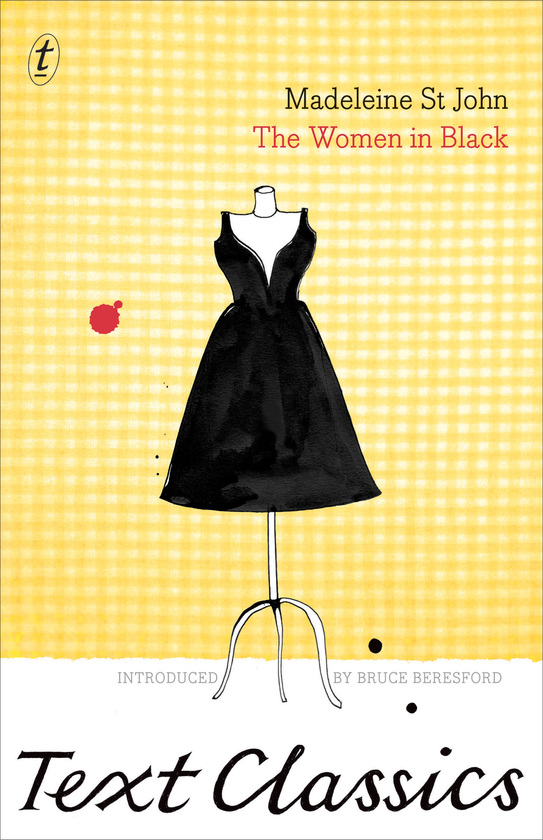 Madeleine St John's novel, The Women in Black, was released quietly in the 1990s, when the nostalgia for mid-century style was yet to hit its peak but since it was re-released by Text Publishing in 2012, it's been readily available in the pretty, inexpensive Text Classic edition that makes it a perfect gift (I, and a number of my friends, have bought several copies along the way). It's a lovely book about the power of dress, and also a nice little girl-meets-dress fairy tale set in an Australian department store. If you haven't read it, find it. It's light without being insubstantial, droll and acute, and a celebration of both beauty and ordinariness.
There has been talk of a movie, but until this week, I had missed that it's become a musical – yes, singing! dancing! swirly 1950s frocks! – in Australia. RNZ's interview with Tim Finn, Carolyn Burns and Simon Phillips was as cheerful as the book, and by the sound of it, the award winning stage show, currently not running but due to tour other Australian centres in 2017.
This is not the only great fashion-centred novel to land on the musical stage recently – Paul Gallico's Mrs 'Harris goes to Paris (also woman-meets-dress) was reincarnated as Flowers for Mrs Harris in Sheffield earlier this year.
Inspired choices for adaptation. While we're waiting for them to make it to NZ, there's plenty of time to read or reread the books.
The Women in Black – Text Publishing